Water Works For You
Dive In
Fast-track a new career through this grant-funded, hands-on program in Northwest Ohio.
Application Information
Average starting pay is $23/hr with competitive benefits
Tap into high-demand job openings
Flex your STEM skills with a range of career opportunities
Help keep your community flowing
Attend an Event
Interested in the Water Treatment Professions Certificate Program?
Attend an information session and take tours to learn more about the drinking water and wastewater industries.
Register for an Event
No Cost Training and Support
Save Time and Money with this Grant Funded Program
Looking to launch your career in the water and wastewater industry but worried about the costs? Thanks to grant funding, our program offers comprehensive training, mentorship, and assistance with the exam - all at no cost to you.
Learn More
build your future
Get Expert Guidance and Ongoing Support
Our experienced instructors and mentors will be there to provide one-on-one guidance and support as you progress through the program, ensuring you have everything you need to succeed.
Learn More
sixteen week program
Get workforce-ready with this affordable fast-track
First 8 Weeks

To start, you'll learn about the differences between drinking water and wastewater equipment and processes in order to choose your path in careers protecting public health and the environment.

Second 8 Weeks

On top of your classroom learning four days a week, you will spend one day a week on-site for hands-on learning.

test ready

From the classroom to hands-on learning, you will be prepared for the State of Ohio EPA operator certification exam that is required to become a licensed drinking water or wastewater treatment professional.
Where can you work?
Available Opportunities
There is high employment demand in the public water and wastewater utilities and private industries. Check out the list to find the best fit for you.
View All
Career Spotlight
Nicole Spillano, Operator Wet Weather
"Being an operator is different from anything I have done before. The income is feasible for my lifestyle and has improved my quality of life."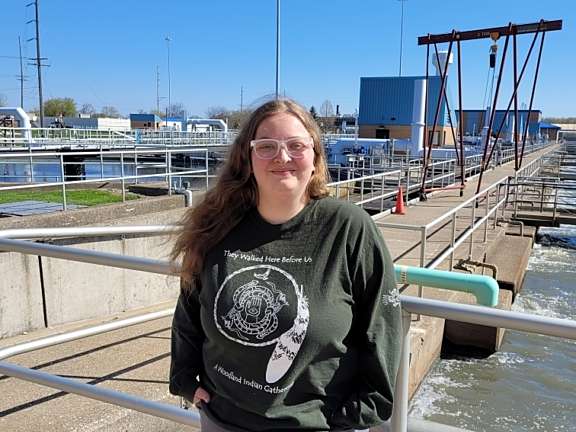 Ready To Get Started?
Fill out the form below and we will reach out with further instructions.